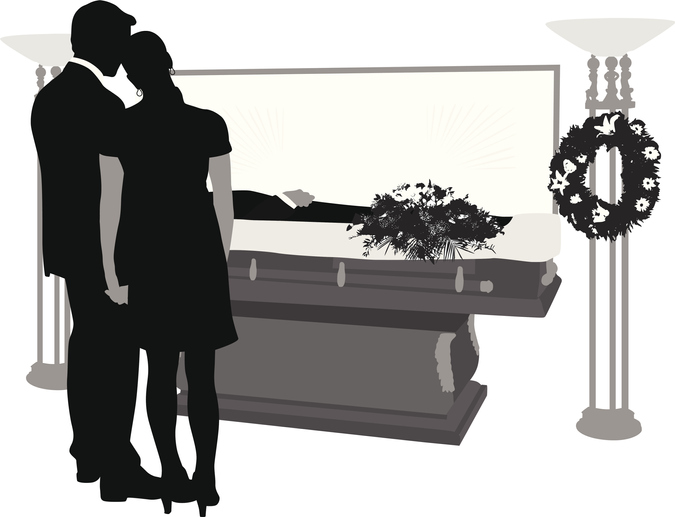 A growing number of people are planning their own funerals by designating their funeral preferences and by paying for it in advance.
Prepaying for your funeral has multiple benefits. It can:
Ease the burden on your family following your death;
Ensure that your wishes are carried out without burdening them with guessing about how you would have wanted things done; and
Be a good way to spend down money in order to qualify for Medicaid.
Funerals are expensive and can require a lot of effort to plan. Moreover, it's important to be an educated and informed consumer so that the correct funeral home, products and services are selected.
If the funeral home mismanages your prepaid funds, there may be no way to recover them if the funeral home has gone out of business.
Also, make sure that customers are entitled to refunds if they change their minds.
If you decide to go ahead with a prepaid funeral plan, below are things you should takin into consideration.
Shop around. It's always a good idea to do a price comparison by looking at several funeral homes before choosing. The Funeral Rule issued by the Federal Trade Commissions requires all funeral homes to supply customers with a general price list detailing all possible goods or services. This rule also outlines, among other things, what types of misrepresentations are prohibited and what items consumers are not required to purchase.
Choose a reputable funeral home. It's important to choose a funeral home with a solid reputation because there have been cases where unscrupulous funeral home providers have taken advantage of its customers.
Examine the contract carefully. Prior to signing, it's important to understand what you're agreeing to. Do you have the ability to cancel the plan? To receive a refund? Is the plan transferrable if you move to another location? Are you paying only for the merchandise or for funeral services? Are the prices for the services locked in or is your estate going to be responsible for paying additional costs?
Find out where your money goes. Your prepaid plan should provide information on what the funeral home will do with the money you've paid to them. Is the money put into a trust account? If so, what happens to the interest it generates? What happens if there is money left over? These are just some of the questions you should ask.
Make sure the plan doesn't affect your eligibility with Medicaid. If you buy a policy as part of your Medicaid planning, you must purchase an irrevocable plan. This means you cannot change or cancel your plan once it is bought.
After you purchase a burial plan, it is important to notify your loved ones about the plan you've made and to let them know where the documents are safeguarded.
---
As always, we are available to answer your questions and assist you with your prepaid funeral plan. Please contact our office at (610) 933-8069.
Check out our other great articles throughout this site that more specifically address the different ways to protect and preserve your assets. Click here for more articles!
If you are a PA Resident: Click here to receive the elder law guides.
Click here to subscribe to our monthly e-newsletter. Sign up for our free newsletter and keep up to date with changing laws and new planning options.
For assistance developing a comprehensive estate plan or nursing home asset protection plan in Pennsylvania, please contact Douglas L. Kaune, Esquire at (610) 933-8069 or email him at dkaune@utbf.com. Doug's entire practice is focused on elder law, Medicaid application, estate planning, trust planning, estate administration and protection of clients' assets from nursing home spending and estate and inheritance taxation. Unruh, Turner, Burke & Frees, P.C. is a full service law firm which has three convenient office locations in Phoenixville, West Chester and Paoli, Pennsylvania. The firm primarily services clients in Chester, Montgomery, Delaware, Philadelphia, Bucks and Berks Counties, but can represent clients throughout Pennsylvania.