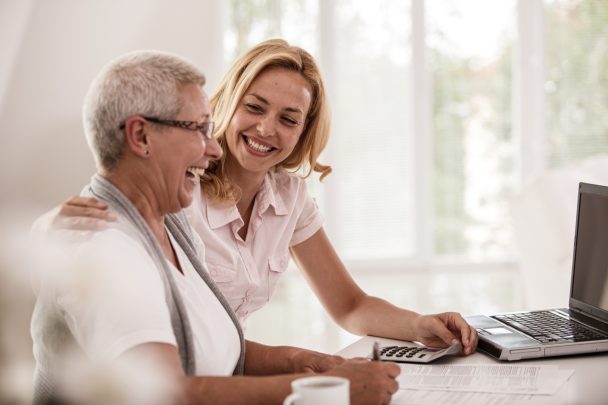 How to Navigate the The Non-Legal Side of Elder Law Planning
Long Term care planning and management is a labyrinth. It is full of a multitude of complicated moving pieces – care facilities, Medicaid, Medicare, doctor's appointments, mental health and wellness, asset protection planning, and other legal issues that impact seniors.
Our Unruh, Turner, Burke & Frees Elder Law Solutions Ⓡ   team of attorneys and support staff has over 55 years of combined experience in all matters related to estate planning and asset protection, often helping families protect hundreds of thousands of dollars (or more) from the high cost of nursing home care – which is typically well over $100,000.00/year in Pennsylvania.
However, many clients, and those who love and are assisting them, need additional help to ensure that the minutiae of their day-to-day care needs are being met.  This is particularly true when someone is a "solo senior" without a family network, or if children or other loved ones live out of state or overseas.
A "geriatric care" or "life care" manager can be absolutely indispensable in filling in the gaps when a solo senior or adult child (who is far away or incredibly busy with work or small children) is just not able to manage.  Many life care managers offer as much or as little assistance as seniors and/or their families need and are able to pivot the level of service provided as care needs shift and evolve.
Life care managers often help with things such as:
doctor's visits
medical advocacy
social engagement
travel companionship
interaction with medical providers
act as a liaison between all professionals to be certain that communication flows properly between all parties.
If you are facing these issues and could be benefit from the services of a life care agent, you should also be considering tax and legal planning to protect your financial legacy.
From the perspective of crafting an effective asset protection strategy, understanding the various senior living and placement options that are available to and appropriate for each individual is crucial.  The successful protection of assets is inextricably linked with having a realistic timeline of each person's unique care needs.
A life care agent can help seniors stay in their homes for as long as possible and educate caregivers about resources available to help their elderly loved ones age in place.   If the time comes to move to an assisted living community or a nursing home, life care agents offer a variety of services to assist seniors and their families in choosing a community and transitioning into that new chapter.
Our Elder Law Solutions Ⓡ  team  believes in an interdisciplinary approach to elder law planning.  In our experience, seniors receive the best care when all of their professionals are on the same page.  We strive to collaborate with our clients' financial advisors, CPAs, continuing care community representatives, health care providers, and most certainly life care agents.
It is not possible to tailor a strategy to defray the devastatingly high cost of long term care while preserving the family's financial legacy in a vacuum. It takes coordination and multiple parties working in tandem.  For solo seniors and those whose friends and relatives are not nearby, a life care agent is often the missing piece to a full care management plan and this role can be thoughtfully integrated into a comprehensive elder law plan to protect assets.
If you are an existing client, and would like to schedule a joint meeting with your other professionals, or need a referral to round out your interdisciplinary team, give us a call at: 610-933-8069.
Learn more about this topic as well as how to successfully protect your nest egg from long term care spending by signing up for our newsletter:  Click here to subscribe to our monthly elder law e-newsletter.
Check out our other great articles throughout this site that address the different ways to protect and preserve your assets.  Click here for more articles!
If you are a PA Resident: Click here to receive the elder law guides.