Clients frequently come to our office to ask questions about the financial options available to them as they plan for their own, or a loved one's, long term nursing care.  There is often an internal conflict as individuals debate the pluses and minuses associated with a possible move from the personal residence to a nursing home.  Often, families would like their loved ones to remain in their home as long as possible, but financial concerns frequently rear their head.  Traditionally, Medicaid has paid for long-term care in a nursing home, but because most individuals would rather be cared for at home and home care is cheaper, all 50 states now have Medicaid programs that offer at least some home care. In some states, even family members can get paid for providing care at home.
Medicaid is a joint federal-state program that provides health insurance coverage to low-income children, seniors, and people with disabilities. In addition, it covers care in a nursing home for those who qualify. Medicaid home care services are typically provided through home- and community-based services "waiver" programs to individuals who need a high level of care, but who would like to remain at home.
Medicaid's home care programs are state-run, and each state has different rules about how to qualify. Because Medicaid is available only to low-income individuals, each state sets its own asset and income limits.  States also vary widely in what services they provide. Some services that Medicaid may pay for include the following:
Adult Daily Living Services / Adult Day Health
Assistive Technology / Durable Medical Equipment
Medical Supplies
Home Health Aid / Nursing
Meal Delivery / Nutritional Supplements
Respite Care
Non-Medical Transportation
Personal Emergency Response Systems
Home / Vehicle Modifications
Nursing Home Care
Hospice Care
Medical / Dental Services
Emergency Room Services
Prescription Drugs
Personal Assistance Services
Counseling
Service Coordination
TeleCare
Consumer Direction of Goods / Services
In many states it is possible for family members to get paid for providing care to a Medicaid recipient. The Medicaid applicant must apply for Medicaid and select a program that allows the recipient to choose his or her own caregiver, often called "consumer directed care." Most states that allow paid family caregivers do not allow legal guardians and spouses to be paid by Medicaid, but a few states do. Some states will pay caregivers only if they do not live in the same house as the Medicaid recipient.
A CLOSER LOOK AT PENNSYLVANIA'S MEDICAID WAIVER PROGRAM – NOW KNOWN AS "THE PENNSYLVANIA COMMUNITY HEALTHCHOICES PROGRAM
The Waiver Program in PA is now known as The Pennsylvania Community HealthChoices (CHC) Program.  The Department of Human Services in Pennsylvania describes the program as follows: "The Pennsylvania Community HealthChoices (CHC) Program is a Medicaid managed care program for persons who are 21 years of age or older and are eligible for both Medicaid (known as Medicaid Assistance in Pennsylvania) and Medicare (the federal health insurance program) or those who require a nursing home level of care. While this program is not strictly for the elderly, it is very relevant for seniors, as many are dually eligible for  Medicaid and Medicare and / or require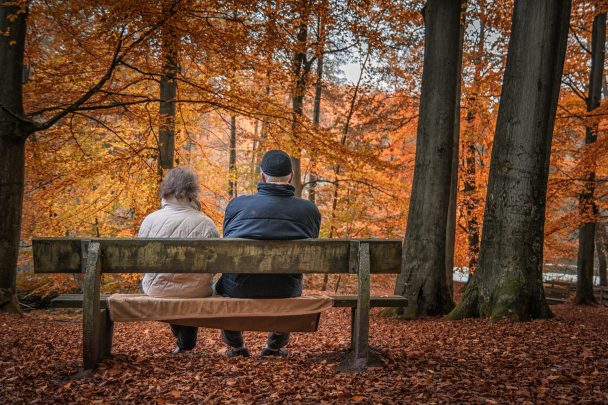 a level of care consistent to that provided by a nursing home."
CHC provides seniors and physically disabled individuals with medical benefits, as well as long-term support services to promote independent living and prevent unnecessary nursing home placements. Benefits include personal care services, such as assistance with Activities of Daily Living (ADLs) and Instrumental Activities of Daily Living (IADL), like bathing, meal preparation, and medication management. Enrollment in this program is mandatory for those who meet the eligibility requirements.
HOW TO QUALIFY
In order to qualify for CHC, one must be 21 years of age or older, be a resident of Pennsylvania, and live in a part of PA where the program has already been implemented.
CHC will be starting in three geographic phases as set out below:
As of January 1, 2018, CHC will be available in the Southwest region of the state. This includes the following counties: Allegheny, Armstrong, Beaver, Bedford, Blair, Butler, Cambria, Fayette, Greene Indiana, Lawrence, Somerset, Washington, and Westmoreland.
In January 2019, the second phase will begin in the Southeast Region of the state. The counties in this area are as follows: Bucks, Chester, Delaware, Montgomery, and Philadelphia.
In January 2020, the final phase will begin for the remainder of the regions, which include the counties in Lehigh/Capital, Northwest, and Northeast.
Additionally, one must need nursing home level of care or be able to receive both Medicaid and Medicare. In order to be eligible for Medicaid, there are both income and asset limits. For the state of Pennsylvania, as a general rule of thumb, seniors must have income no greater than $2,250 / month. The asset limit for a single senior in PA is $2,000, with an additional $6,000 that can be retained for some individuals who have particularly low income.  In addition, certain exemptions are allowed, such as one's home, given the individual lives in the home, or intends to return to the home, and it is valued under $572,000, household items, and personal effects.
PROTECTING ASSETS WHILE QUALIFYING FOR PA CHC – WAIVER PROGRAM
Many of the common Medicaid planning opportunities for protecting assets are available when considering qualification for the CHC – Waiver program for at home care.  We frequently use gifting strategies and, in particular, the Medicaid Asset Protection Trust as a means to position clients to qualify for long term care benefits.  It is very important for all individuals who want to protect assets from long term care spending, at home or in a care facility, to meet with an elder law attorney as soon as possible.  Time is of the essence because there is a five (5) year look back period during which gifts can cause extended Medicaid ineligibility.  We have discussed this look back period and planning options in greater detail throughout our many articles at PA Elder Law Solutions.  Even if planning was not done to protect assets years ahead of time, there still may be "emergency" Medicaid planning that can be utilized should the need for care come on with little warning.  While the potential for asset protection might not be as significant in an "emergency" case, I have worked routinely with clients to protect tens or hundreds of thousands of dollars.  So, it is never too late to plan!
CONCLUSION
Because the cost to Pennsylvania is typically far less for Medicaid recipients at home than for those who have entered a care facility, the State has a real incentive to encourage people to remain at home.  So, remember that you have options available when the need for skilled care increases.  The Pennsylvania Community HealthChoices (CHC) Program should be a resource for those who are running out of personal assets to pay for at home care and do not want to a nursing care facility.
As always, please get in touch with our office if you have questions about protecting assets from the ever-increasing cost of long-term nursing care, qualification for Medicaid or have had a loved one suddenly move to a care facility without having done prior planning.  We can help with all of these issues and more.
Some of the other most common planning considerations are:  Creation of Last Will & Testament, Creation of a Medicaid Asset Protection Trust, use of a Medicaid Compliant Immediate Annuity, qualification of the Family Caregiver Exception, creation of the Caregiver Agreement, Irrevocable Burial Reserve, Monthly Gifting Exception, Elder Law Friendly Financial Power of Attorney, Medical Power of Attorney, Living Will.
Check out our other great articles throughout this site that more specifically address the different ways to protect and preserve your assets.   Click here to read more!
For PA Residents:  Click here to receive our elder law guides.
To keep up to date with changing laws and new planning options sign up for our free newsletter.  Click here to subscribe to our monthly e-newsletter.
For assistance developing a comprehensive estate plan or nursing home asset protection plan in Pennsylvania, please contact Douglas L. Kaune, Esquire at (610) 933-8069 or email him at dkaune@utbf.com. Doug's entire practice is focused on elder law, Medicaid application, estate planning, trust planning, estate administration and protection of clients' assets from nursing home spending and estate and inheritance taxation. Unruh, Turner, Burke & Frees, P.C. is a full service law firm which has three convenient office locations in Phoenixville, West Chester and Paoli, Pennsylvania. The firm primarily services clients in Chester, Montgomery, Delaware, Philadelphia, Bucks and Berks Counties, but can represent clients throughout Pennsylvania.