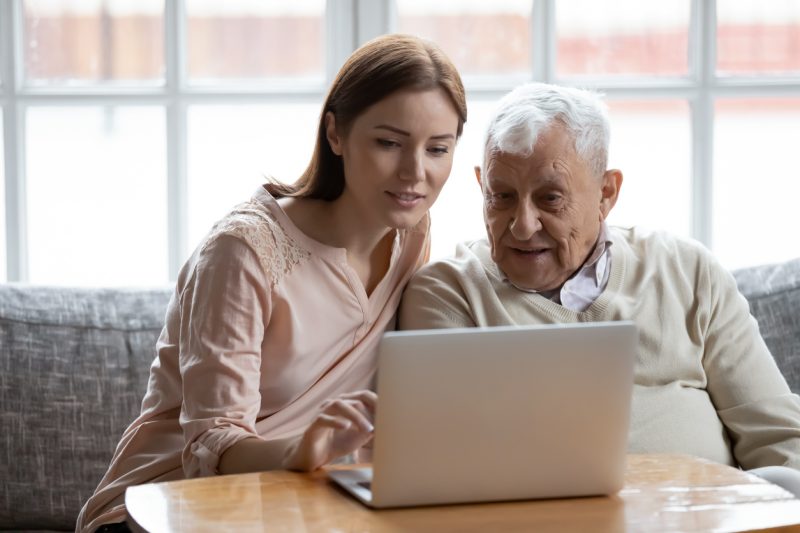 When an aging client comes to visit our office accompanied by one or more of their children, we want to make sure all of the rules of confidentiality and ethics are handled properly so the estate plan that we produce is effective and cannot be successfully challenged.
Adult children are often protective of their aging matriarch or patriarch and want to be involved in every step of the process to help them protect hard-earned assets and plan for a safe and secure future.
While we understand their desire to help, we typically must ask them to leave the room during our appointment, or at least part of it. We know that this may seem a bit off-putting to some, but there are a number of reasons that we need to spend some time with you privately.
All lawyers, including Pennsylvania Estate Planning and Elder Law practitioners, must follow the Pennsylvania Rules of Professional Conduct (The PA Rules). These rules provide that we have an obligation to: 1) keep our communications with our clients Confidential; 2) avoid Conflicts of Interest; and 3) pay special attention to issues of Capacity.
Confidentiality is the bedrock of the lawyer/client relationship. The PA Rules prevent the lawyer from revealing information relating to the representation unless the client provides informed consent. The reason for prohibiting lawyers from disclosing confidential information is to encourage the client to communicate fully and frankly.
You may have concerns about one or more of your children and would not feel comfortable expressing those concerns in front of them or their siblings. Meeting with us privately allows you to speak freely and ask questions without worrying about those thoughts or questions being shared with the rest of the family.
Please be aware that we will honor whatever level of confidentiality makes you feel most comfortable. Client feelings vary widely in this regard, some desiring complete confidentiality and others wanting to share all information with some or all of the family. This decision is entirely yours and we are required to maintain complete confidentiality unless you specifically instruct us to do otherwise.
Conflicts of Interest occur when the representation of one client would be either "directly adverse" to another client or if the lawyer's representation would be "materially limited" due to responsibilities to another client or a third party. Because lawyers have an ethical obligation to avoid conflicts of interest, this typically means that we represent only one individual client, as opposed to joint representations. While there are circumstances which may allow for joint representation, it is the exception and not the rule.
We want to make sure that we are formulating an estate plan, asset protection strategy, and long term care approach that meets your specific goals and objectives. Your goals and objectives may not be in line with your children's goals. You are our client and we owe our professional ethical duties to you. Meeting with you separately from your child(ren) helps avoid potential confusion about client identification.
Capacity for making adequately considered decisions can diminish for many of us as we age. Lawyers have a responsibility to treat clients with diminished capacity with the same level of attention and respect to which all clients are entitled. It is important for us to meet with you alone so that we can hear directly from you about what your wishes are and get a feel for your ability to and interest in working with us to formulate and create your estate plan or asset protection strategy.
As you can see, spending some of your appointment time privately is crucial to making certain that your interests are being served. In addition to your personal interests, the family is also better protected when we meet with you separately. When wills or other planning documents are challenged, it is often based on claims that some family members exercised "undue influence" over the older person and that decisions were made that unjustly benefited some children or family over others. This argument is less likely to be successful if your legal counseling was done on your own.
We know that thinking about these issues and choosing an attorney can be overwhelming and somewhat intimidating. We are here to help! If you have any questions about estate planning, asset protection or elder law issues, please do not hesitate to get in touch with us. Please call the office at 610-933-8069 to speak with one of our experienced PA Elder Law attorneys.
Check out our other great articles throughout this site about different ways to protect and preserve your assets. Click here for more articles!
If you are a PA Resident: Click here to receive the elder law guides.
Worried about the high cost of long-term care? Click here to subscribe to our monthly elder law e-newsletter.