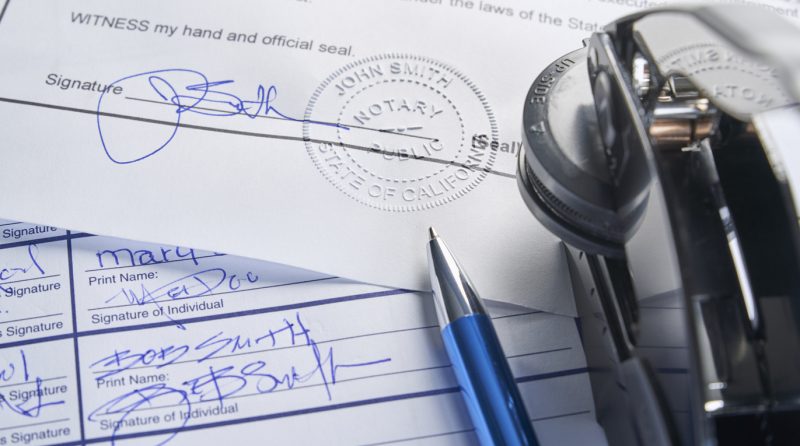 Due to the potentially fatal nature of the coronavirus, trust and estate attorneys have been inundated with requests to provide clients with estate planning documents, including Wills, Financial and Medical Powers of Attorney and Living Wills/Advanced Directives.  However, in the age of physical and social distancing, it has been difficult for attorneys to meet with their clients. For example, many seniors, especially those with medical conditions, are complying with stay-at-home orders and are limiting their exposure to other people. Some clients are in nursing homes where no visitors are allowed.
In response to the unprecedented times we are living through, numerous states have put in place emergency measures to help assist notary publics in carrying out their duties. On April 2, 2020, Pennsylvania Governor Wolf approved a temporary and limited suspension of the current law which requires the physical presence of notary publics for people signing their estate planning documents.
Several types of documents used in estate planning require notarization. Some do not require notarization under the law, but notarization is considered best practice by attorneys. Under current Pennsylvania law, the following estate planning documents require notarization:
Powers of attorney (20 Pa.C.S. § 5601);
Self-executing wills (20 Pa.C.S. § 3132.1); and
Temporary guardianships (23 Pa.C.S. § 5621)
These are the estate planning documents for which notarization is considered best practice in Pennsylvania:
Health Care Power of Attorney (20 Pa.C.S. § 5452);
Living Wills (20 Pa.C.S. § 5442); and
Temporary and standby guardianships (23 Pa.C.S. § 5611).
The temporary suspension of the requirement that a notary public be physically present when a person signs his or her document may allow Pennsylvania notary publics to use audio-visual technology rather than in-person notary procedures for estate planning procedures, subject to the following safeguards:
A notary public must execute all notarial acts (including acknowledgments) in accordance with the other requirements of the Revised Uniform Law on Notarial Acts ("RULONA");
Safeguards (e.g., multi-layered identity verification, use of tamper-evidence technology, and audio-visual recording of the notarial act) included in the Uniform Law Commission amendments to RULONA and the recent Remote Online Notarization legislation introduced in Pennsylvania will be required; and
A Pennsylvania notary using audio-visual technology in lieu of personal appearance must:

Be an approved Pennsylvania electronic notary;
Use one of the pre-approved e-notary solutions identified by the Pennsylvania Department of State that provides remote notarization technology; and
Include in the notary certificate that the notarial act was performed by means of communications technology, which can be satisfied by the following statement: "This notarial act involved the use of communication technology."
This new waiver by Governor Wolf is an exciting development that could provide more flexibility for people seeking to have their estate planning documents set up while sheltering in place.  As one would expect, lawmakers and practitioners are working out the details, including pending legislation, to address these new changes. The attorneys at Unruh, Turner, Burke & Frees are working hard to find solutions to help our clients with their estate planning. We will keep you posted with any new developments.