How a Superhero Trust Protector Can Save Your Assets from a
Rogue Trustee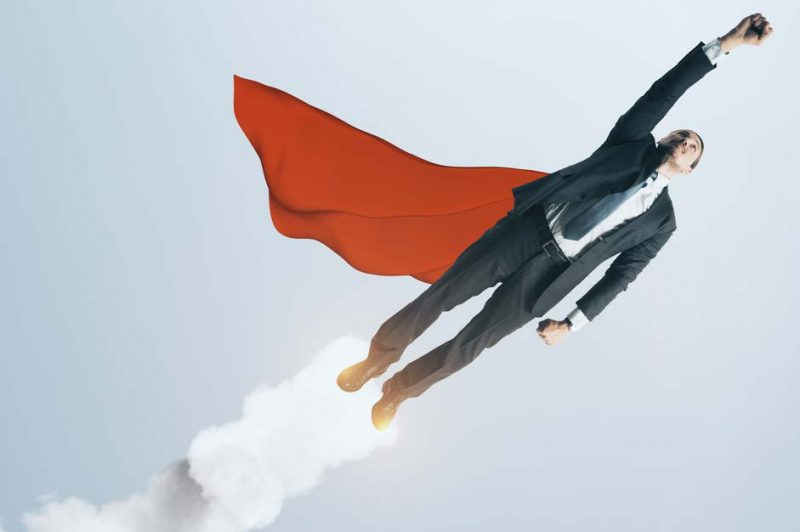 Learn more about this topic and how to successfully protect your nest egg from long term care spending by signing up for our newsletter: Click here to subscribe
Losing all of the savings that you worked your entire adult life to build to exorbitant nursing home bills is a fear that plagues the minds of many seniors. This fear is often compounded by the incorrect assumption that the cure may be worse than the disease.
Many of our clients and readers initially express concern about the idea of transferring ownership of assets to an Irrevocable Trust to achieve asset protection. In particular, people are not sure that they are comfortable with the resulting loss of control. However, we are able to calm those worries when we explain that careful planning, including the appointment of a trust protector, can both preserve your financial legacy AND give you peace of mind that your assets will not be mismanaged.
Am I at Risk of Losing All of My Savings to Long Term Care Spending?
The average cost of care in a skilled nursing facility in PA is over $10,000.00 per month and can be as high as $13,000.00 – $15,000.00 per month in many facilities.
Without proactive asset protection planning, you could be forced to spend as much as $180,000.00 out of pocket each year. With the cost of long-term care continuing to increase every year, it does not take long for all of a family's assets to be spent down until there is no financial legacy to pass on to the next generation.
Fortunately, you don't have to sit idly by and watch your hard-earned savings dwindle away to nothing.
How Can I Protect my House and Hundreds of Thousands of Dollars?
We routinely help our clients protect and preserve their house and hundreds of thousands of dollars of their savings. Nothing brings us greater satisfaction than assisting our clients to safeguard assets so they can pass an inheritance on to their children and grandchildren.
Each and every client and their family has unique needs and there is no "cookie cutter" approach to protecting assets from long term care spending. We utilize a variety of different planning strategies to achieve the best result for each client and their specific circumstances.
An incredibly valuable planning mechanism that we frequently implement is the "gifting" of assets to a customized and carefully drafted Irrevocable Trust.
Transferring assets to this type of trust enables a person who would otherwise be ineligible for Medicaid until they spent down all of their savings, to become Medicaid eligible more quickly, thereby protecting the gifted assets from being counted for eligibility purposes.
This type of trust planning is nuanced and tailored to each clients' needs. There are many different types of trusts and not all of them are Medicaid compliant. An experienced Elder Law attorney understands how to navigate the labyrinth-like rules that are our Medicaid laws and regulations and can ably guide you with creating a trust that will safely protect and preserve your assets for you and your heirs.
Do I Have to Give Up Control When I Gift Assets?
The short answer is "yes." When you gift to an Irrevocable Trust, you no longer own the assets that you have gifted. The trust is the owner and the Trustee of the trust is in charge of managing the assets.
Most folks find this to be a frightening proposition. The idea that the resources that they have accumulated over decades will be maintained and managed by someone else is unnerving at best, and terrifying at worst. What if the Trustee mismanages my investments, fights with my beneficiaries, or is unreachable or unresponsive?
Fortunately, there is a solution to ease this anxiety – The Trust Protector.
How Can a Trust Protector Ensure that My Assets are Safe?
The Trust Protector is an independent third party that does exactly as the name implies – protects the trust and acts as a check and balance on the Trustee.
The Trust Protector's specific powers and responsibilities will be detailed in the trust document, but will often include the power to do things such as:
Remove a trustee
Appoint a trustee
Fill trustee vacancies
Update the trust for changes in the law
If the trustee is mishandling the assets that you gifted to the trust or is being difficult for the beneficiaries to get along with: have no fear, the Trust Protector is here!
You are NOT stuck with a rogue trustee. The Trust Protector can swoop in and save the day by removing and replacing a badly behaving Trustee, updating the trust to comply with changes in the law, and other important legal functions to keep the trust operating at peak performance. The trust protector will always act in the best interest of the trust and its beneficiaries.
How Do I Get a Trust Protector and Save My Family's Inheritance?
Absent proper planning, virtually all of your assets may need to be spent on nursing care. Every client's needs are different and we will need to complete a thorough review of your particular financial and family circumstances to create a plan that is custom-tailored for you.
Call us today to start working on developing a comprehensive estate plan and asset protection plan in Pennsylvania: 610-933-8069
One of our team will provide you with a confidential questionnaire to fill out and return to our office. They will also work with you to schedule an initial meeting with one of our experienced elder law attorneys. From there, we will explain your options, answer any of your questions and determined the best course of action for you and your family.
The Elder Law Solutions ® team at Unruh, Turner, Burke & Frees is focused exclusively on elder law, Medicaid application, estate planning, trust planning, estate administration and protection of clients' assets from nursing home spending and estate and inheritance taxation.
Our entire practice is dedicated to helping you protect your wealth for the next generation.
Learn more about this topic and how to successfully protect your nest egg from long term care spending by signing up for our newsletter: Click here to subscribe
Check out our other great articles throughout this site that more specifically address the different ways to protect and preserve your assets. Click here for more articles!
If you are a PA Resident: Click here to receive the elder law guides.